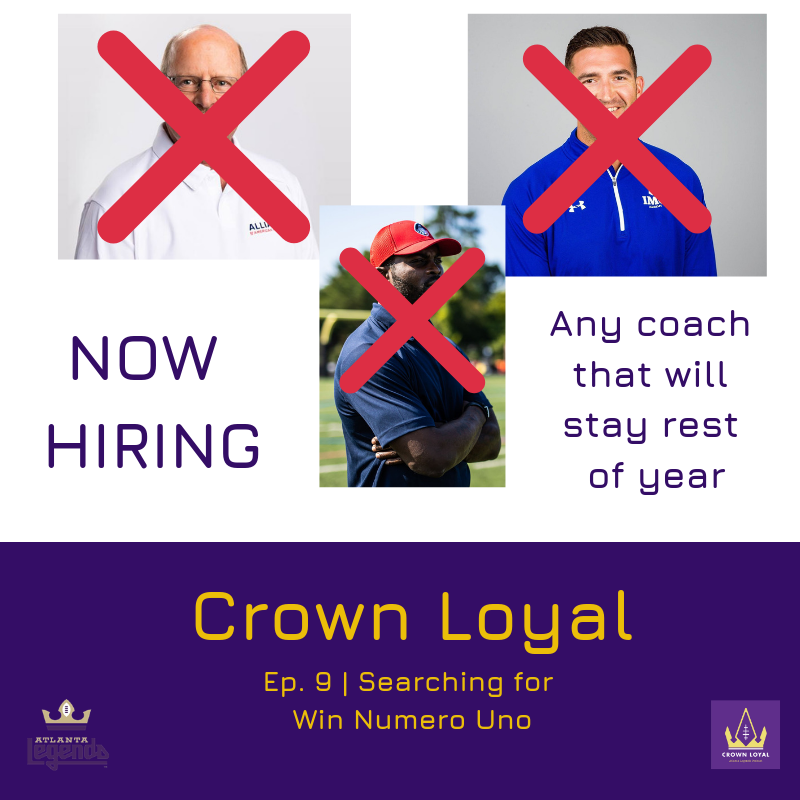 Sitting at the bottom of the AAF, we try to find a good reason to be optimistic as a Legends' fan moving forward while breaking down the Iron game, point out the keys to beating the Hotshots and the best game of would you rather we've had so far (two weeks in).
Thank you OYO Sports for sponsoring this episode! Giveaway for Atlanta Legends' mini-figure still going on. DM or tweet the correct answer to @CrownLoyalAAF to win!
Q: Who has the longest reception in the AAF so far?
A: ?????????????